Disaster Recovery & Business Continuity
PROTECT YOUR DATA
29% of disasters are caused by an accident. Are you protected with reliable data backup? Book time with our specialist today to learn how Bulwark Unified Continuity can help your business protect, through a comprehensive suite of world-class software and hardware solutions.
Stop Ransomware in its Tracks
Bulwark RMM is about more than managing endpoints. To give you an extra layer of security, we've native RMM Ransomware Detection and enhanced It service delivery to monitor for Ransomware at scale.
Bulwark Builds Cyber Resilience
Become a cyber resilient is not an overnight endeavor. Security and resilience have been in Bulwark culture to built into out technologies from the start.
Cloud Data Protection
Bulwark delivers an all-in-one business continuity and disaster solution that incorporates local backup and recovery with a secure, cloud-based repository and full disaster recovery in the cloud
SECURE CROSS-PLATFORM DATA PROTECTION
From servers to virtual machines, Backup Appliance is the secure data protection solution built to protect our client data. Security comes first with two-factor authentication and the immutable Bulwark Cloud to deliver the all-in-one solution for backup and recovery in a ransomware world.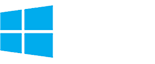 Inverse Chain Technology
Inverse Chain Technology fundamentally changes the way backup and recovery is done allowing for every incremental snapshot to be a fully constructed recovery point.
Exclusive Cloud Deletion Defense
Does deleting backups either accidentally or maliciously mean you can't recover? Think again with Cloud Deletion Defense that undeletes the unthinkable.
Recovery Made Simple
If backup is an insurance policy, then recovery is when you find out how good the policy is. The intuitive recovery launchpad provides file, image, and system recovery either locally or in Bulwark Cloud.
The Best Defense for Ransomware
While backup appliance provides multiple levels of backup verification including ransomware scanning, what happens if your backup solution comes under attack? Backup Appliance was designed with security in mind with mandatory 2FA access to the cloud-based administration portal, the immutable Bulwark Cloud with exclusive Cloud Deletion Defense and backup snapshots that can't be corrupted by ransomware.
100% Recovery Confidence
What good is backup if you can't restore? With backup appliance it starts with backups that are verified at multiple levels including screenshot verification that verifies not just boot-up ability but application accessibility. Integrated ransomware scanning delivers peace-of-mind that client data is not compromised.
Made for DRaaS
Recovery in the cloud, also known as Disaster Recovery as a Service (DRaaS) is an integral component of Backup Appliance and the Bulwark Cloud that delivers recovery of a VM or server via instant virtualization, and systems or applications up and running with minimal downtime.
Purpose Built
Unlike solutions that require the public cloud and the associated costs and administrative overhead, the Bulwark Cloud was purpose built as both a secure backup repository and cloud recovery (DRaaS) platform.
Bulwark File Protection
Bulwark File Protection safeguards business-critical files, with fully automated service delivery and end-client functionality.
Secure Protection for Files and Folders
Bulwark File Protection is a secure and scalable file and folder backup service that enables efficiently protect and recover data across client devices such as workstations and laptops.
Keep Files and Folders Safe
Efficiently protect and recover data across client devices such as workstations and laptops.
Lightweight Endpoint Backup
Bulwark File Protection safeguards business-critical files, with fully automated service delivery and end-client functionality.
Simple, Secure Backup and Recovery
Continuous file and folder backup protects business documents against ever-present threats such as human error, hardware failure, ransomware and lost or stolen devices
Configure settings based on individual needs and streamline implementation.
Seamless Deployment and Management
Deploy in minutes with Bulwark RMM and deploy via AD Group Policy or by emailing the download link to users for self-install.
Clients can easily and quickly access and restore their own files without raising a support request.
Simple, SMB-friendly, endpoint file backup, with powerful capabilities that automate service delivery and minimize operational overhead.
Centralized Configuration and Remote Deployment
Automated authentication and customer data backup without impact on client productivity.
Continuous File and Folder Backup
Backup locations are continuously scanned for changes with backups functioning over any Internet connection. All files retain version history for up to 180 days.
You can access your own backup files, helping to drive down support requests.
Request a Consultation
Protect your home with security that goes the extra mile to keep you aware and in control — from anywhere!